Police and Public Safety
Welcome to the Island Lake Police Department
3720 Greenleaf Avenue                                                                
Dial 911 for emergencies 
Administrative Offices 847-526-2100 
Non-Emergency Police Dispatch 847-438-2349
Police Department Fax 847-526-1033
To obtain a copy of a crash report, please go to ecrash.lexisnexis.com.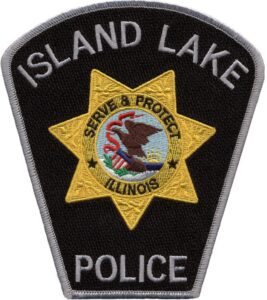 OUR MISSION STATEMENT
We are dedicated to providing our community with professional law enforcement services through equitable enforcement of law, continued professional development, and respect for the needs of all. We uphold a high sense of duty with unwavering integrity while remaining committed to the protection of human rights and focused on making Island Lake a safe place to live, work, and visit.
NOW HIRING PART-TIME POLICE OFFICERS $30/HOUR!
ILPD Part-Time Officer Application 2023
ILPD Part-Time Qualifications 2023