Police and Public Safety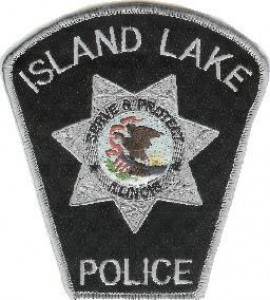 Welcome to the Island Lake Police Department
Dial 911 for emergencies 
Non- Emergency: (847) 526-2100 for overnight parking permission, to file a police report, or for other non emergency police matters dial "0" for dispatch.  Our fax is (847) 526-1033.
Jennifer Paulus, Chief of Police
The Island Lake Police Department stands together as compassionate, courteous and patient individuals without favoritism or prejudice for the constitutional rights of others.
We aspire continuously to always be professionals; calm and restrained in the face of violence and to only apply force which is necessary to accomplish our lawful duty.
Our common goals of integrity, pride and honesty within the department and the community is to unify and maintain order to accomplish the highest standards of living.
The Police Department promotes, preserves and delivers a feeling of security, safety and quality of services to our residents, visitors and every individual to come within contact of the Village of Island Lake.
In an effort to improve our communications within our community and officers, below is a citizen survey to be completed and returned to the police department.
To obtain a copy of an accident report, please go to ecrash.lexisnexis.com to register for an account.
Thank you
Island Lake Police Department
ILPD Part-Time Officer Application 2023
ILPD Part-Time Qualifications 2023