Recreation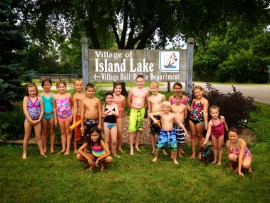 Welcome to the Village of Island Lake Parks & Recreation Department
Recreation
Zumba
Club Before and After School*
RECREATION ‐ We are available for all your recreational needs with programming for everyone. We offer sports, dance, adult classes and special events, such as Daddy Daughter Dance, Mother Son Bowling and a Craft Faire. We also offer a variety of other classes. If you have a special talent or skill that you would like to share with the community, please call or come in and talk to us.
Please call prior to your scheduled class start date. Many times, due to low enrollment, we may combine classes or change the start date and/or time. Our programs require a minimum of four (4) participants to run. Thank you.
Club Before and After School ‐ PLEASE SEE DOWNLOAD BELOW As partners with Cotton Creek School and part of the Recreation Department, we are committed to providing your children with a safe and fun, well‐supervised environment during the school year. Your child will play, do crafts and homework club, and, whenever weather allows, we go outside.
Contact
Village of Island Lake Parks & Recreation Department
3720 Greenleaf Avenue
Island Lake, IL 60042
Phone: (847) 526‐4851
Hours: Monday-Friday 8am to 2pm
Contact Lori, Recreation Department
 2017-2018 Club information & sign up
 2017 Craft Fair information & sign up
 2017-2018 Winter Recreation Activities